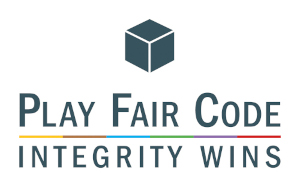 PLAY FAIR CODE - Partner and expert in the fight against match-fixing and for integrity in sport
The Play Fair Code (Association for Integrity in Sport) is an initiative of the Ministry of Sport (BMOEDS), the Austrian Football Association (ÖFB) and the Austrian Football League (ÖFBL), which was founded and institutionalised in 2012.
Under the leadership and direction of President Günter Kaltenbrunner, the objective of the Play Fair Code is to achieve clean and manipulation-free competitions together with Austria's top sports associations, athletes, coaches, support staff and club managers through prevention measures, awareness raising, training and education.
Three main pillars are covered by the Play Fair Code initiative
Prevention (training, education and awareness raising)
Monitoring
Central ombudsman's office for affected persons
The most endangered sports (because they can be rated with market-relevant volumes) are football (ÖFB, ÖFBL), ice hockey (ICE Hockey League), basketball (bet-at-home Basketball Superliga), skiing (ÖSV), handball (Handball Austria) and tennis (ÖTV).
Since the Ice Hockey League joined the Play Fair Code in September 2014, the ice hockey professionals of the ICE Hockey League, the Alps Hockey League (AHL), the Young Stars League and the Juniors League and referees or club and association officials have actively participated in the integrity workshops.
In 500+ training sessions with approximately 15,000+ Austrian and European athletes to date, sport-specific training modules (storytelling, actual examples and cases, videos, etc.) have been used to promote prevention in a sustainable and comprehensive manner and to raise awareness against match manipulation and for integrity in sport.
In addition to the establishment of an ombudsman's office, the Play Fair Code has therefore established itself in the Austrian sports world as the central point of contact and advice for athletes, trainers, coaches and other persons affected by match manipulation.
Further members and partners in the Play Fair Code network are the Austrian Federal Sports Organisation (BSO), the Austrian Lotteries, the Austrian Olympic Committee (ÖOC), the Austrian Sports Betting Association (OSWV) and the betting providers Admiral, tipp3, Cashpoint and bwin.
Play Fair Code President Günter Kaltenbrunner
With the activities of the past 7 years, an Austrian national action plan against game manipulation could therefore be implemented together with the Erste Bank Eishockey Liga and all other members or partners.
Internationally, the Play Fair Code is a valued and respected expert partner of various organisations and sports programmes (UEFA, IOC, INTERPOL, IIHF, Erasmus+ Programme etc.).
At the European level, Erasmus+ programmes accompanied by the Play Fair Code and supported by the EU are the European Rookie Cup (ERC), Fix the Fixing (FtF), Anti Match-Fixing Top Training (AMATT) and Against Match Fixing (AMF) projects.
The Play Fair Code has been awarded the European Fair Play Diploma 2014 for its efforts in the fight against match-fixing.
FURTHER INFORMATION:
contact person:
Severin Moritzer
43 (0) 1 90 340